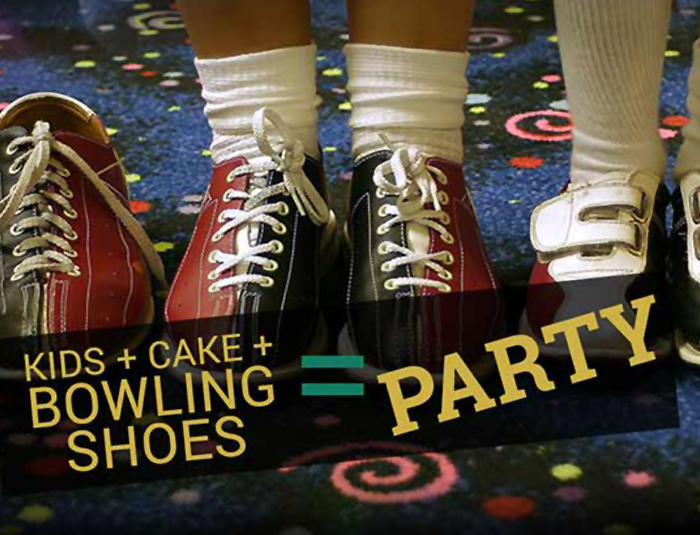 Have your next birthday with us! We'll make sure you have an awesome party!
The Party Room and Party Packages are currently unavailable due to COVID restrictions.
Have Your Party at Rainbow Lanes
Celebrate at Rainbow Lanes!
We are a destination for any group event. Birthday parties, corporate celebrations, kids parties, and more!
No outside food or drinks allowed without a party package.
Package #1 - Basic Party
Up to 5 guests (including birthday guest)
Must have a reservation with 50% deposit

60 minutes of party room time

Souvenir t-shirt to be signed by guests for the birthday guest

Decorations / Plates / Napkins / Forks

Outside party treat allowed
Package #2 - Silver Party
Up to 5 guests (including birthday guest)
Must have a reservation with 50% deposit

60 minutes of party room time

Souvenir t-shirt to be signed by guests for the birthday guest

Decorations / Plates / Napkins / Forks

Outside party treat allowed

Light up button for birthday child

Goody bag for each birthday guest

2 pitchers of soda per lane
Package #3 - Platinum Party
Up to 5 guests (including birthday guest)
Must have a reservation with 50% deposit

60 minutes of party room time

Souvenir t-shirt to be signed by guests for the birthday guest

Decorations / Plates / Napkins / Forks

Outside party treat allowed

Light up button for birthday child

Deluxe goody bag for each birthday guest

2 pitchers of soda per lane with refills

Name on road sign on the day of the party

Large pizza with 3 toppings per lane

One scoop of ice cream per party guest